This tablet app focuses on the historical, artistic, stylistic and technical aspects of the portrait painted in Florence between 1489 and 1490 by Domenico Ghirlandaio.
The portrait has been part of the museum's collection since 1935. It depicts a beautiful young lady, lavishly dressed, who also personifies the 15th century Florentine ideal of beauty. Through a series of subtle symbols the virtues of the subject's character are also revealed to us.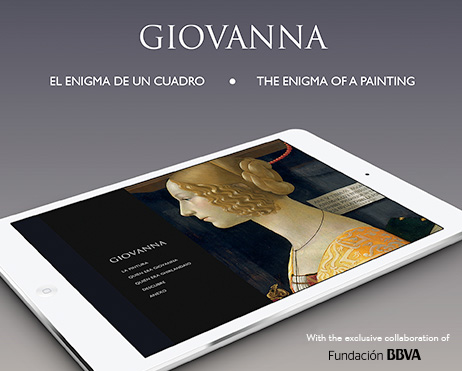 The section "Discover" is aimed at the really inquisitive user. Here, with a simple swipe across the screen, you can x-ray the image or apply a layer infra-red or UV onto the painting to discover what is hidden under the dress of Giovanna or what the first version of the necklace looked like that Ghirlandaio painted.
For those who are interested in delving deeper into the technical aspects of the painting, this app has more than 15 fun clips that will demonstrate that every single detail in the picture, even the very composition of the elements within it, has a reason for being there.
Videos, images, and documents make up the rest of this fantastic study carried out by the Department of Old Masters together with the Restoration Department of the Thyssen-Bornemisza Museum in Madrid – one of the most impressive gems of the history of art.
The creation of this app was made possible thanks to the agreement signed in January 2013 between the Thyssen-Bornemisza Collection Foundation and the Fundacion BBVA to develop a Programme of apps, digital publications and educative knowledge of the Thyssen-Bornemisza Museum.