This application was developed for tablets and smartphones and is a kiosk for digital publications. Here the museum offers multimedia content related to all of its activities.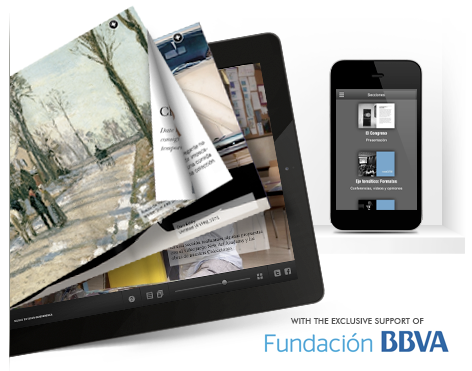 You can glance through the temporary exhibitions (from 2013 onwards) and will gain access to a generic explanation as well as interactive content such as a virtual tour, a selection of videos, the products in the shop or the content tailor-made for social media platforms.
The museum's education area provides digital publications outlining our educative activities and can be accessed via the kiosk.
This was made possible thanks to the agreement signed in January 2013 between the Museum and the Fundacion BBVA to develop a Programme of applications, digital publications and educative knowledge of the Thyssen-Bornemisza Museum.