This exhibition focuses on Michelangelo Merisi da Caravaggio (1571-1610) and his influence on the circle of northern European painters who were fascinated by his work and disseminated his style. Caravaggio and the Painters of the North, commissioned by Gert Jan van der Sman, staff member of the Dutch Institute for Art History in Florence (Utrecht University) and Professor at Leiden University, analyses the legacy of Caravaggio and offers an idea of the wide range of reactions that his works provoked.

The exhibition includes a group of paintings that encompass all of Caravaggio's career, from his Roman period to the dark, moving compositions of his final years, which shows alongside a selection of works by his most important followers in Holland, Flanders and France, including Nicolas Regnier, Dirk van Baburen, David de Haen, Gerrit van Honthorst, Hendrick Ter Brugghen, Simon Vouet, Claude Vignon, Nicolas Tournier and Valentin de Bolougne.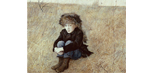 In conjunction with the Denver Art Museum, the Museo Thyssen-Bornemisza is presenting the first retrospective in Europe on Andrew and Jamie Wyeth, leading figures of 20th-century American realism.

Visitors have the opportunity to learn about the work of these two father and son artists, their lives and creative abilities through more than 60 works loaned from public institutions and private collections, some of them never previously exhibited in public.

Curated by Timothy Standring, curator of painting and sculpture at the Gates Foundation of the Denver Art Museum, the exhibition also reveal how the respective work of these two artists has on occasions assumed parallel directions, with each enriching the other or generating mutual challenges. The large number of loans generously offered from the private collection of Andrew and Betsy Wyeth and that of Jamie Wyeth has allowed the curator to devise a comprehensive exhibition that includes major works by Andrew Wyeth (1917-2009) and Jamie Wyeth (born 1946), from all the periods within their careers. The exhibition has come from Denver, where it has been displayed between 8 November 2015 and 7 February 2016.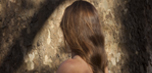 To coincide with the exhibition Wyeth. Andrew and Jamie in the Studio, the Museum is presenting an exhibition on the French photographer Joséphine Douet. Following in the footsteps of the American Realist painter Andrew Wyeth (1917-2009), Douet photographed the places and motifs that inspired him in his native city of Chadds Ford, Pennsylvania.

Douet's camera captured the mystery and essence of Wyeth's work as she walked among the city's hills and encountered the local people, making use of this experience to achieve a new perspective on the painter while also establishing her own close links with the place and expressing them in these images.

With the collaboration of Giacometti Peron & Associés.