The museum offers various different tours around the Permanent Collections of both the Thyssen-Bornemisza Museum and the Carmen Thyssen-Bornemisza Collection. Led by experts, participants can enjoy an overview of Western art, beginning with the 13th century and going right up to the end of the 20th century.
Duccio, Van Dyck, Carpaccio, Lucas Cranach, Dürer, Caravaggio, Rubens, Frans Hals, Van Gogh, Gauguin, Kirchner, Mondrian, Klee, Hopper and Rauschenberg are among the great masters of art history whose works can be seen in the Thyssen-Bornemisza Museum in Madrid.
Aside from its encyclopaedic nature, the museum's collection also tells us much about the tastes and preferences of the members of the Thyssen-Bornemisza family who were responsible for its creation.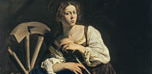 Chronological tour: The Thyssen-Bornemisza Collection
This chronological tour allows participants can trace the most important trends and movements in painting, starting with the Italian Primitives and concluding with late Surrealism and the development of the Pop aesthetic in the 1960s.
Length:

1 hour 30 minutes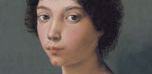 Old Masters: From the birth of painting in Europe to Impressionism
From Duccio in the Trecento to Dürer and Raphael in the Renaissance, this tour introduces the Baroque movement through Caravagggio, the Flemish and Dutch painters through Rubens and Ruisdael, and the pioneering American painters of the 19th century. It concludes with Goya and Friedrich in the Romantic era, heralding the work of the great masters of Impressionism.
Length:

1 hour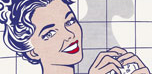 Modern Masters: From Impressionism to Pop Art
This tour starts with the Impressionists, including Manet, Renoir and Degas, and continues with the work of the leading German Expressionist artists. It then focuses on each of the early 20th century experimental avant-garde movements, from Picasso to Mondrian, Miró and Rothko, before concluding with North American Pop Art in the 1970s.
Length:

1 hour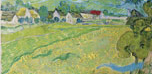 Masterpieces
This tour places special emphasis on the celebrated masterpieces which are to be found amongst the 800 works formerly owned by Baron Thyssen-Bornemisza. These paintings now make up the museum's Permanent Collections. The visitor can contemplate figures by El Greco, admire landscapes by Van Gogh and enter into the dream world of Dalí.
Length:

1 hour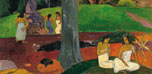 The Carmen Thyssen-Bornemisza Collection
A tour of the Carmen Thyssen-Bornemisza Collection introduces the visitor to the tastes of the Baroness, which have always been closely associated with those of her late husband, Baron Hans Heinrich Thyssen-Bornemisza. The principal areas of interest within this collection are landscape, vedute, and 19th-century painting from Friedrich to Corot. The tour finishes with an impressive group of Impressionist and Post-impressionist paintings.
Length:

1 hour
Combined Tour of the Carmen Thyssen-Bornemisza Collection and the historical collection
The complementary nature of the two collections, the Thyssen-Bornemisza Collection and the Carmen Thyssen-Bornemisza Collection, mean that the two can be combined perfectly in a single tour. Participants can trace the evolution of the most important movements in art through a selection of works from these two world-famous collections.
Length:

1 hour