Art vivant. Entering The Dream
We present a theatrical piece in the garden of the Hotel Palacio de los Duques Gran Meliá, inspired by Franz Marc's The Dream, and developed by a group of young artists linked to the RESAD.
The dreamlike landscape created by the famous German expressionist in 1912 comes to life in a play for all audiences, full of vitality, playfulness and questions.
The play subtly confronts the painter's historical reality with his imagination and ideas: Franz Marc died in the First World War after enlisting as a volunteer because he fervently believed in the regenerative capacity of war. Only four years earlier he had signed The Dream, a masterpiece which, through symbols, speaks to us of the artist's spirituality and the ideal concept of harmony.
In The Dream, the protagonists of the painting, three mysterious, fantastic beings, live in natural happiness. The appearance of their creator Franz Marc, although known and desired by them, causes a disastrous imbalance. It is thanks to the agile and vivid interventions of the blue horse, the yellow lioness and the woman, together with Marc's philosophical vision, that the balance is restored.
This is the museum's fourth collaboration with Gran Meliá. In our commitment to young talent, we have selected a group of creators and performers graduated from the Royal School of Dramatic Art for the conception and execution of the work. Their proposal has been selected within the framework of an open call, among more than sixty candidates.
Once again, the initiative allows us to enter into art beyond the collection rooms, proposing a sensorial and immersive experience.
---
Credits Entering The Dream:
Marlene Michaelis Breva - Dramaturgy, direction and executive production.
Laura Cosar - Costumes, scenography and set design.

Cast:
Jaime Soler Huete – Franz Marc.
Camila Alm,eda – The woman.
Víctor Sáinz – The yellow lioness.
Mar Balaguer – The blue horse.
Do you want to enter "The Dream"?
Enjoy these three activities that we propose to you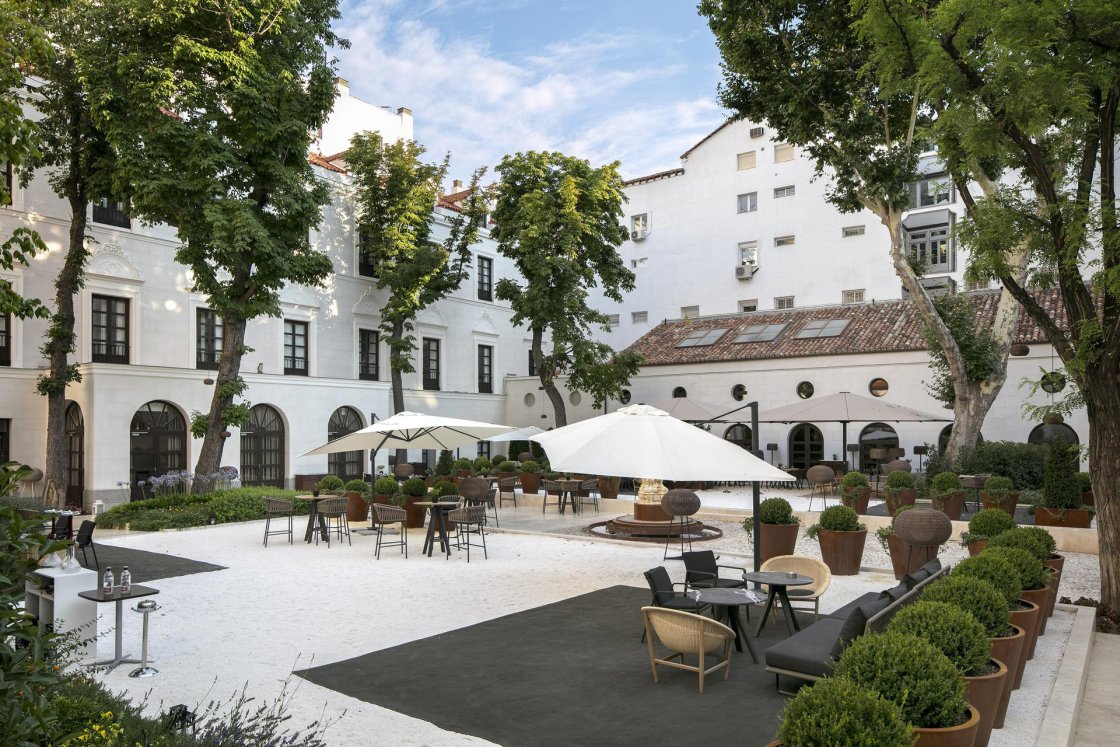 Theatrical performance
May: 18, 22, 23, 26 and 31 at 20.00
June: 4 at 12.00 and 5 and 6 at 20.00
Hotel Palacio de los Duques Gran Meliá (access from Calle de la Bola 6).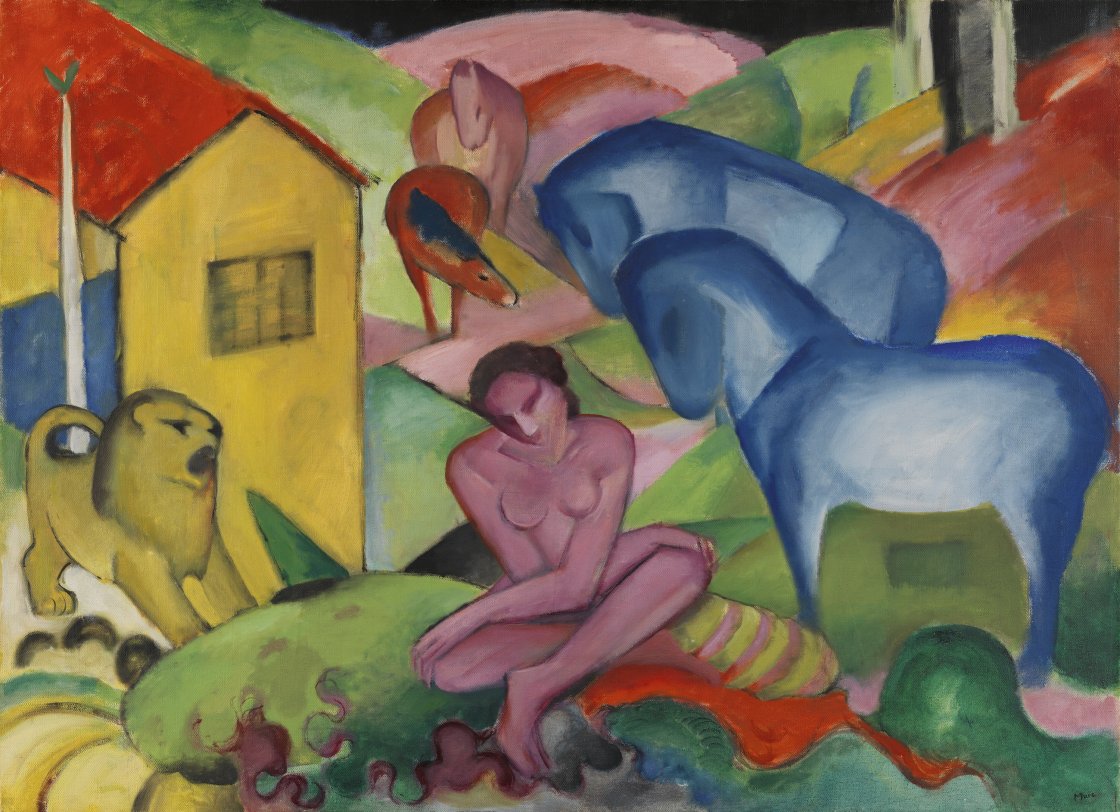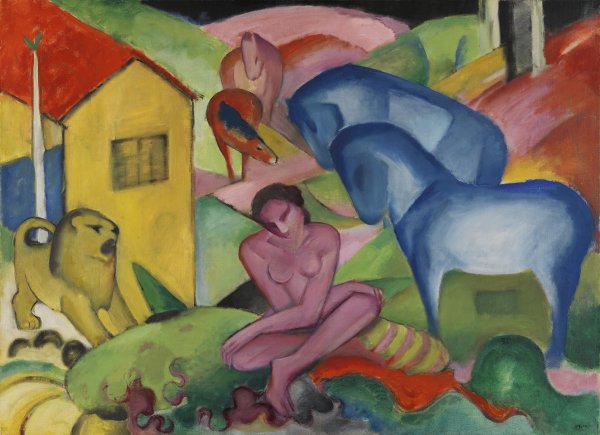 Artwork explanation in the museum
Complete your experience with a visit to the inspiring work The Dream by Franz Marc, led by one of our experts.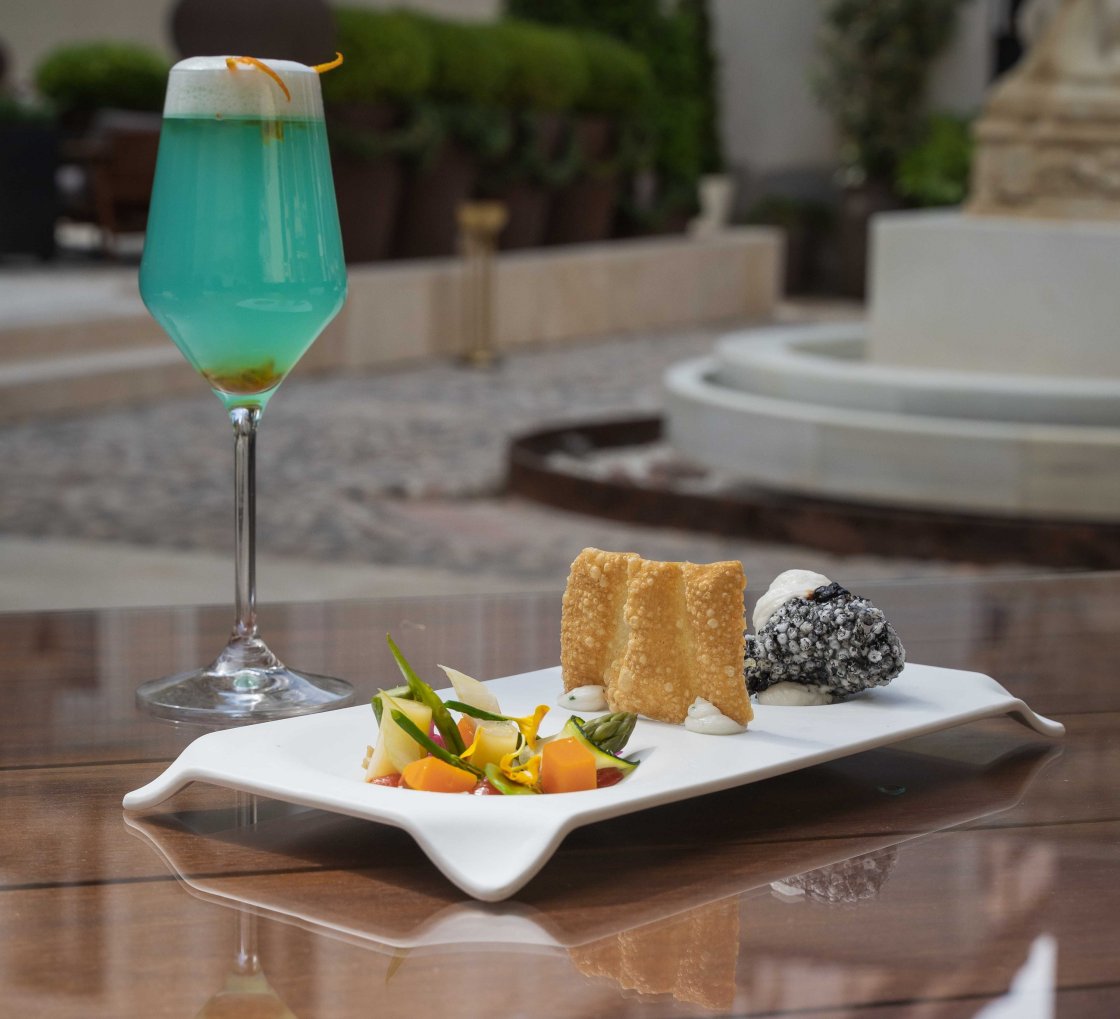 Gastronomic experience
You can also enjoy a gastronomic proposal exclusively designed to accompany this experience at the Palacio de los Duques Gran Meliá hotel. A tapa and a cocktail inspired by the colourful life of that garden of delights and by the dream world of the work.
Is there a more mysterious idea for the artist than the conception of how nature may be mirrored in the eye of the animal?