El vídeo de arriba es para uso exclusivamente decorativo dentro de está página.
Hyperflow
The Museo Nacional Thyssen-Bornemisza and the artist Filip Roca present a video mapping piece in the garden of the hotel Palacio de los Duques Gran Meliá.
#MuyReal
#Hiperreal
In conjunction with the exhibition Hyperreal. The art of trompe l'oeil, the museum is presenting a video mapping work by the artist Filip Roca in the garden of the hotel Palacio de los Duques Gran Meliá.
Hyperflow brings together some of the most representative works in the exhibition, which are projected in combination to create a living digital landscape that distorts the real geometry of the building's façade in a play of light, textures and all-embracing music which envelops it in mystery. As such, the installation becomes another of the works in the exhibition; works that are startling for their creators' abilities to deceive the viewer by making the painted seem real through the use of optical laws and perspective.
Filip Roca, an independent visual and new media artist, has been working on personal projects around the world since 2014, focusing on video projections on buildings, object mapping and live generative art. This is the museum's third collaboration with Gran Meliá in another initiative that allows the Thyssen to take art beyond its galleries and to encourage creation in a different way.
Would you like to visit the videomapping piece?
A Thyssen experience outside the museum, which you can complete with a gastronomic plan inspired by the works of "Hyperreal. The Art of Trompe l´Oeil"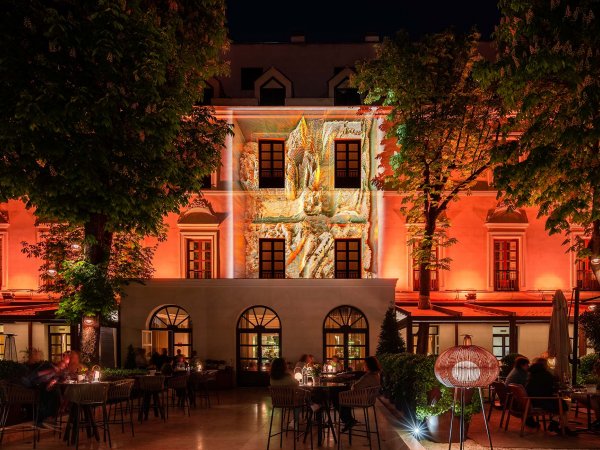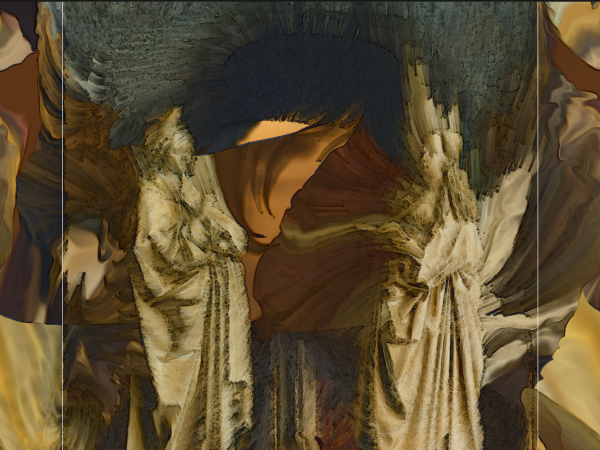 Haven't you visited the exhibition yet?
Come to the museum choosing between these possibilities...