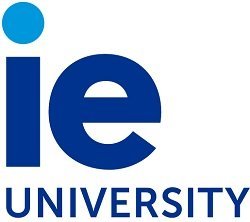 IE University is one of the largest university centers in the country, with an academic community of 8,000 students from 140 nationalities.

This institution is committed to a transformative educational experience through technological immersion, innovative content, and the promotion of an entrepreneurial mindset and a critical spirit.

IE University's commitment to innovation and sustainability is embodied in its collaboration with the museum. By bringing several works of art to its students, together we encourage reflection on social, economic and environmental issues.