May 2016
Online periodical regarding research of the works of the Collection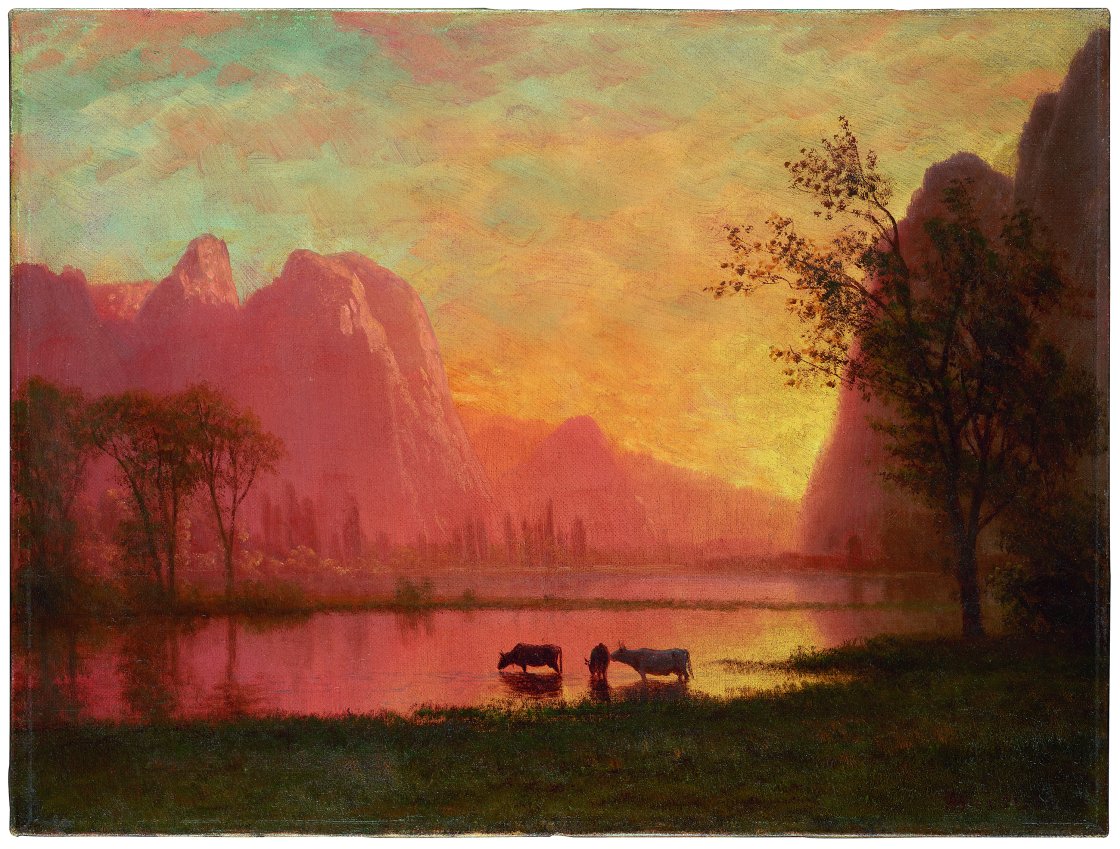 An Exception in European Collecting. Baron Thyssen-Bornemisza and Nineteenth-century American Painting
Marta Ruiz del Árbol
When dealing, as in this case, with a museum that originated from a private collection, the figure of the collector – the person who assembled for posterity all the works of art that surround us – is of paramount importance. What drove him to choose a particular painting? What prompted him to take interest in a particular artist, movement or period and ignore others?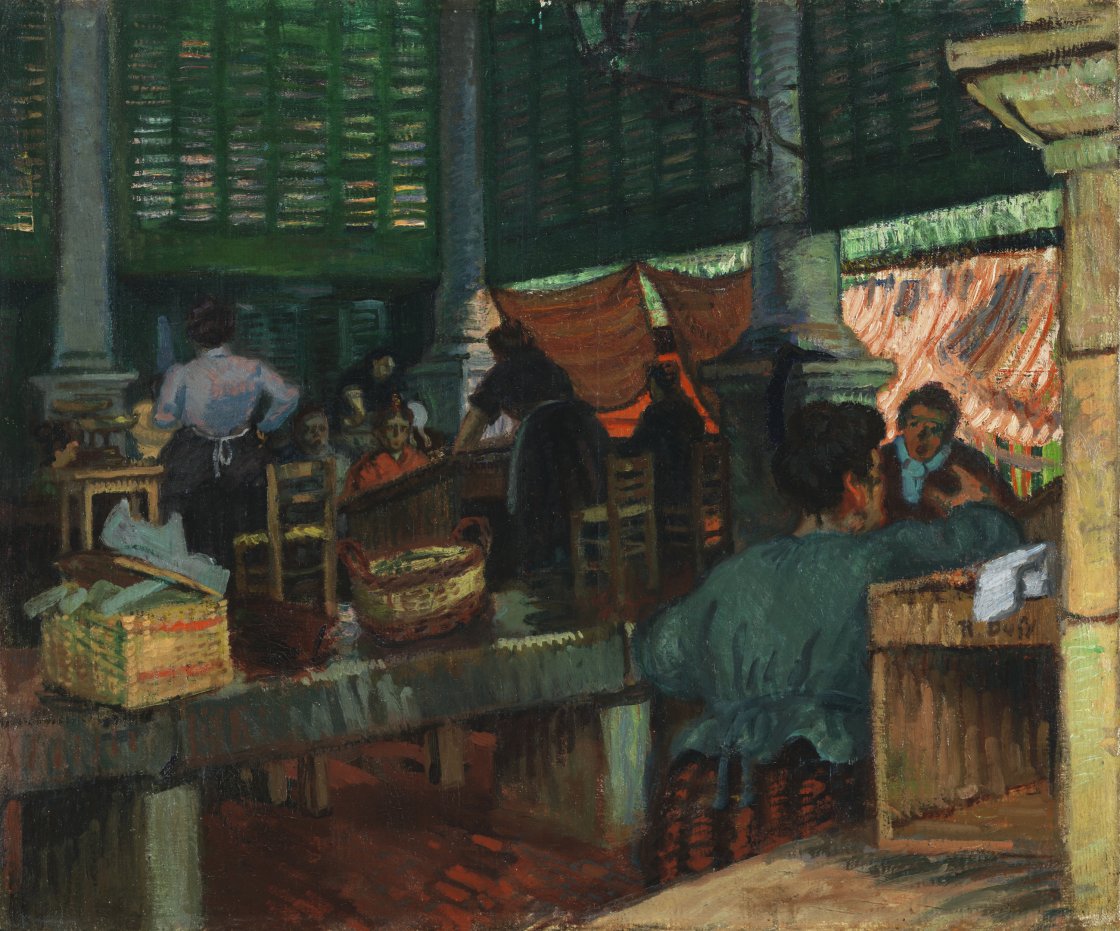 "The New Mechanism for Picture Making" Early Works by Raoul Dufy in the Carmen Thyssen-Bornemisza Collection
Juan Ángel López-Manzanares
The growing interest shown in Raoul Dufy in recent years has considerably increased our knowledge of his work. Nevertheless, a few aspects of his prolific, varied output have yet to be studied systematically. Such is the case of the period from 1903 to 1907, to which two of the Normandy-born painter's most important works in the Carmen Thyssen Collection belong: The Fish Market, Marseille (Le Marché aux poissons à Marseille) and The Little Palm Tree (Le Petit palmier).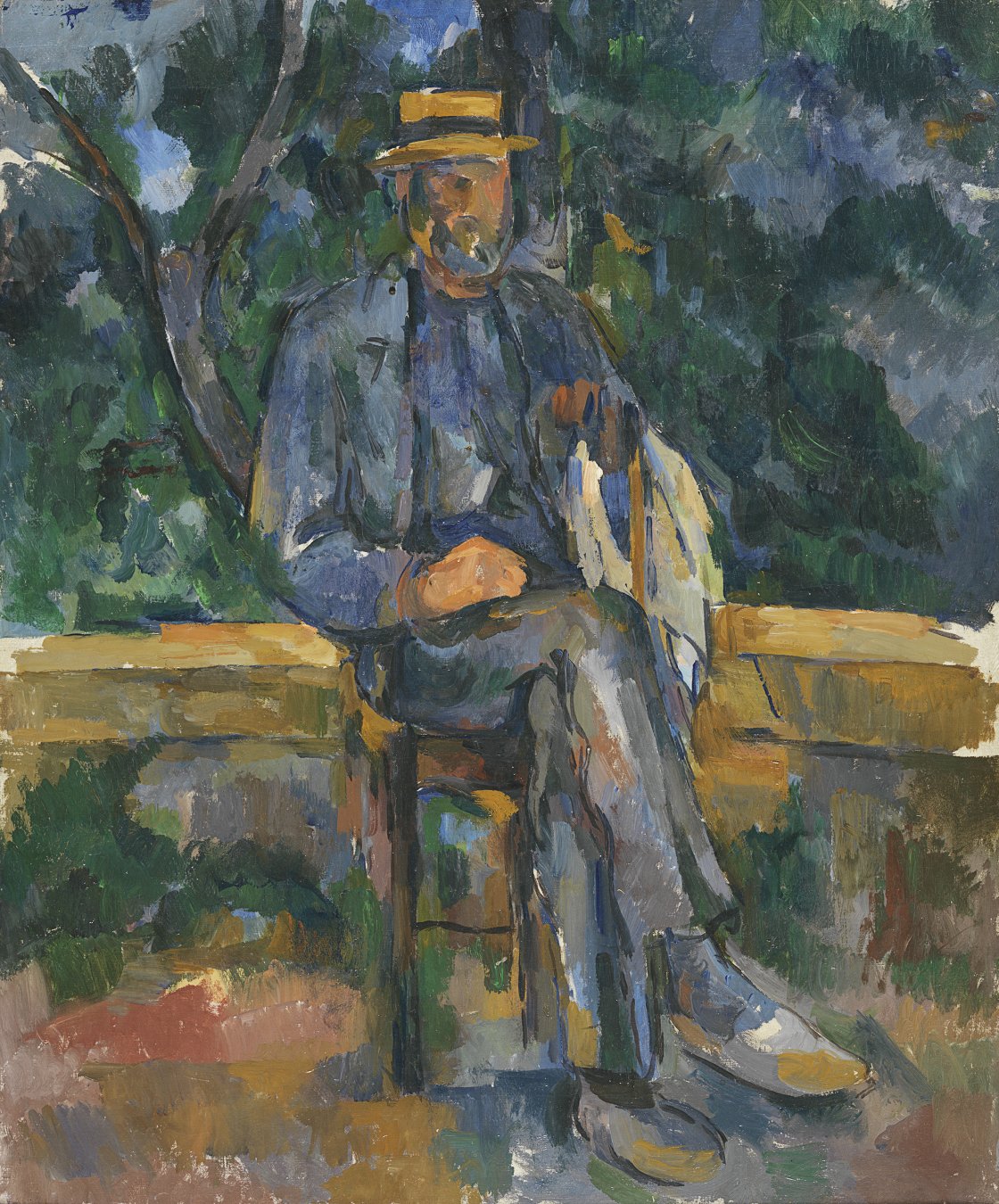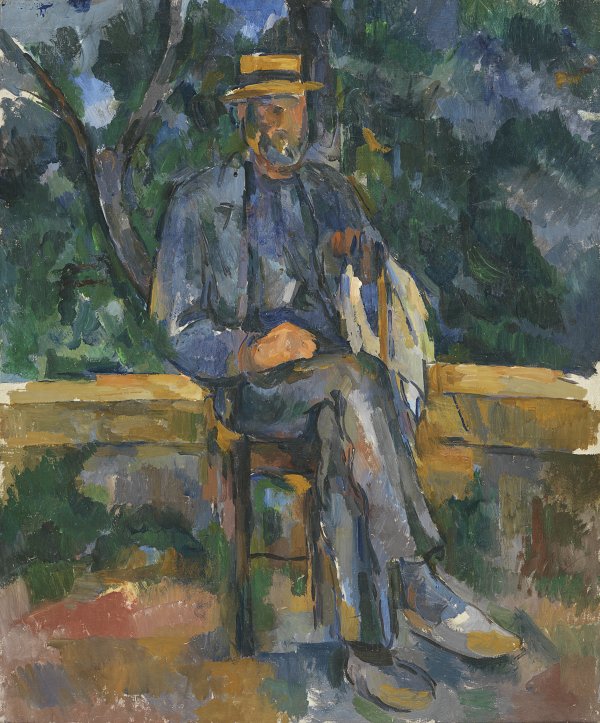 Cézanne: Portrait of a Peasant, 1905–6
Paula Luengo
Portrait of a Peasant was painted by Cézanne at the end of his life, between 1905 and 1906. The man, positioned in the centre of the composition, sits on a chair by the wall of the garden of the artist's studio at Les Lauves with crossed legs, his right hand resting on his lap and his left hand leaning on a stick; a white cloth is draped over his arm. He sports a straw hat or canotier to shield himself from the sun of Provence and the blue garments commonly worn by peasants of the region. The most striking feature of this portrait is that, although the painting is at an advanced stage of execution, the face is unfinished, making it impossible to recognise the sitter. This article sets out to analyse this intriguing faceless figure.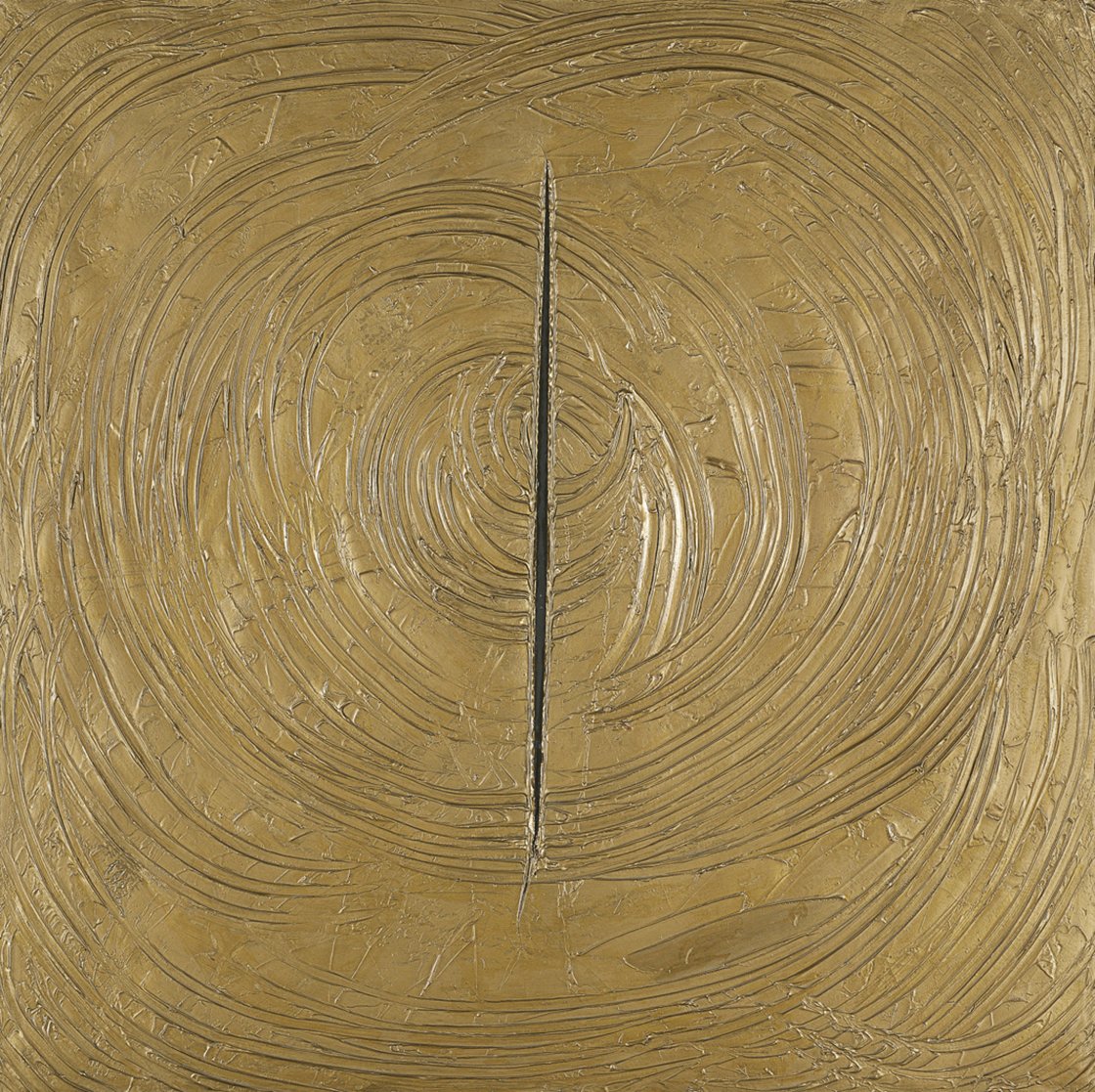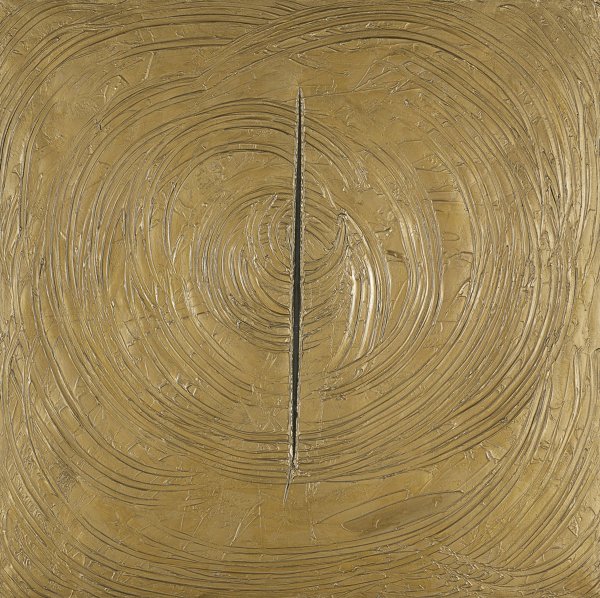 Lucio Fontana between Venice and Milan: Spatial Concept, Venice Was All in Gold
Carolina Olmedo
In 1961, the year it was executed, Spatial Concept, Venice was All in Gold was featured in two of the most important exhibitions in the career of the Italian-born Argentine artist Lucio Fontana (1899–1968). As the "highlight" of the shows held in Venice and New York, both important cultural capitals in the post-war period, this piece displays the technical and intellectual complexity of the mature work of Fontana, whose international acclaim among critics and fellow artists was then growing.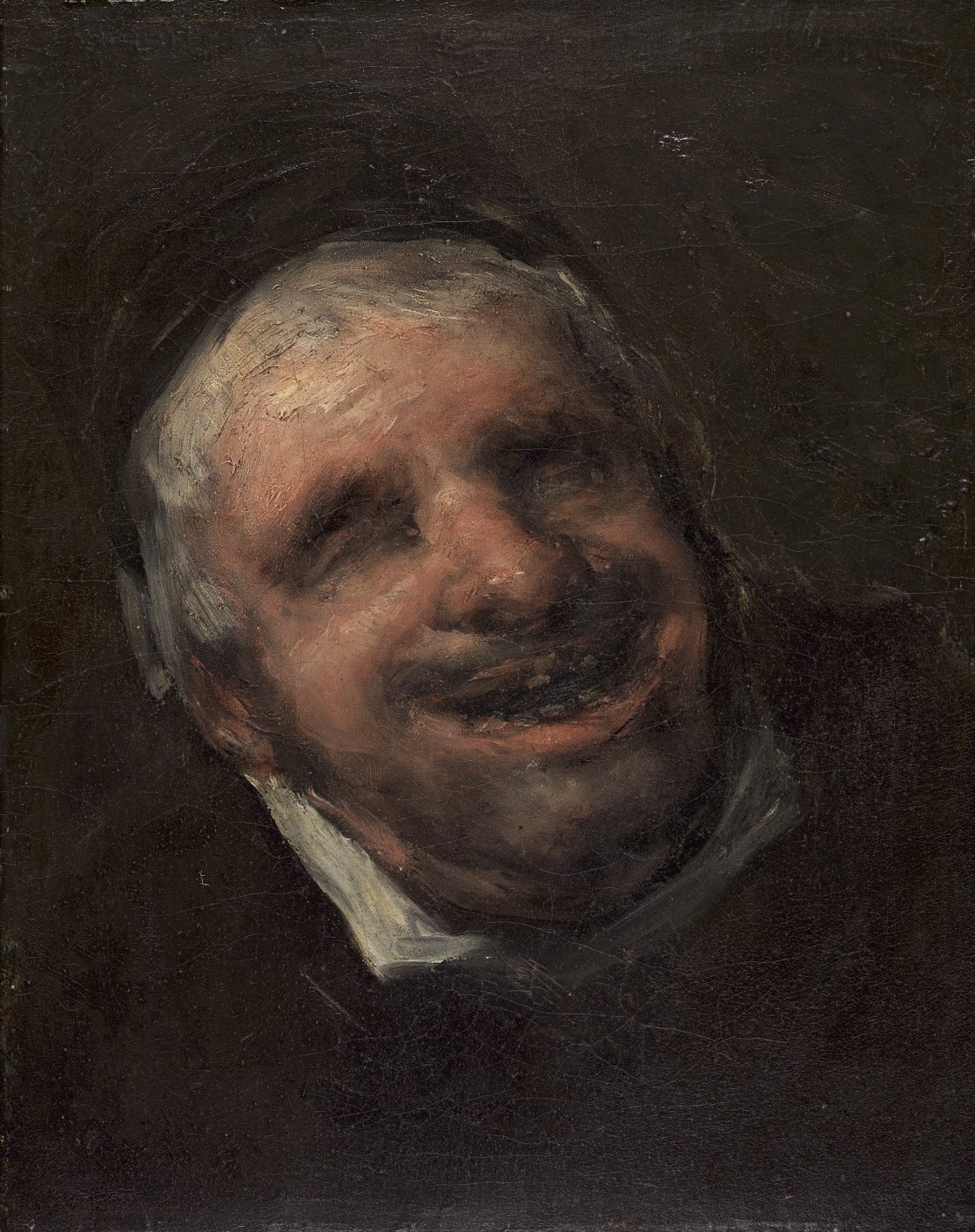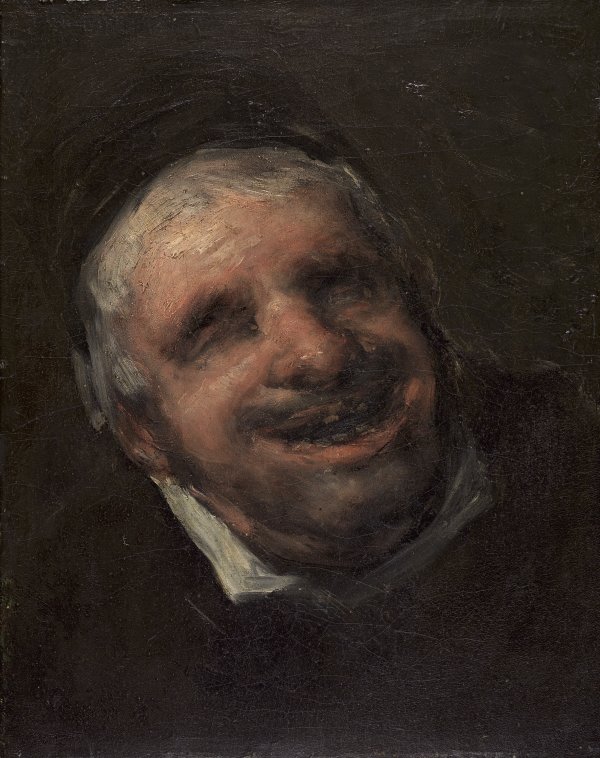 El Tío Paquete : Goya's Prefiguration of Esperpento
Maïté Metz
Painted sometime around 1820, the picture bears comparison to the Black Paintings in the Prado, which are typical of Goya's final style. And just as the Black Paintings may create an odd sensation, so too does El Tío Paquete unsettle the spectator, disturbing as much as fascinating him. The painting is compelling, depending on the circumstances and the individual; it gives rise to attraction or repulsion but leaves no one indifferent.