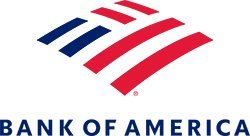 The Bank of America Art Conservation Project is a key demonstration of Bank of America's arts support worldwide. Through the Art Conservation Project, as well as programs like Museums on Us®, loaning exhibitions through the Art in Our Communities program, the Masterpiece Moment video series and sponsorships and grants, Bank of America supports a wide range of both local and world-class organizations.

The company's programs are designed to have a positive impact on economies and societies throughout the world and help create greater cultural understanding. Through steadfast and strategic support, Bank of America has become one of the world's leading corporate supporters of the arts.

Learn about this year's projects in the 2022 Art Conservation Project brochure.
Here you can find our CAF America Validated Organization credential will serve as a seal of assurance for donors are aware that we are eligible to receive tax-efficient donations in the United States.
Through the Art Conservation Project, we have an opportunity to shine a light on the perpetual need for conservation and preservation. Our support helps ensure that future generations can celebrate and enjoy these historic works of art for years to come.