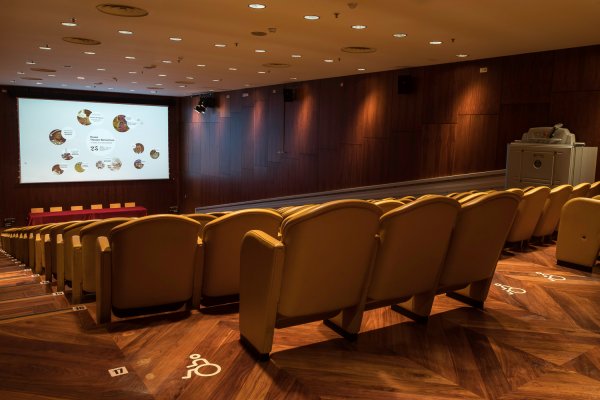 The use of wood in its construction gives this space excellent acoustics. The Hall has perfect visibility through the alignment of its 182 leather-covered seats. It is equipped with cutting-edge systems of video and audio projection as well as translation booths. The Lecture Hall is suitable for presentations, lectures, award ceremonies, film showings, debates and concerts.
Area: 187 m2
Occupancy: 182 guests
Please, check capacity limitations due to COVID-19 safety measures.