Reserved area of the cafeteria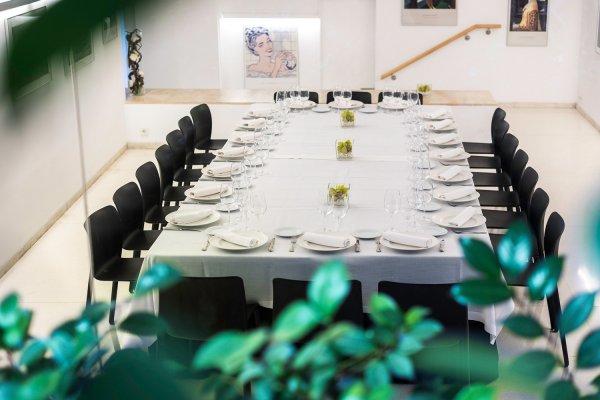 The location of this area allows it to be used during the day for breakfasts, pre-lunch drinks and light lunches. It is also suitable for ending a visit to the Museum with a private tea.
Area: 40 m2  indoor/ 65 m2   terrace
Occupancy: 20 guests
Please, check capacity limitations due to COVID-19 safety measures.