Temporary Exhibitions Lobby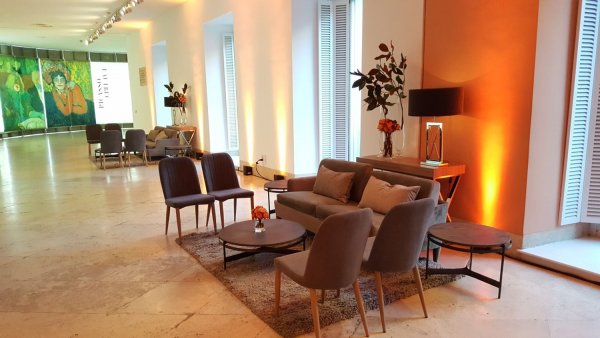 This Lobby provides access to the Temporary Exhibitions Gallery and is ideal for a cocktail at the end of a visit. It offers a fine view of the Museum's garden from its windows.
Area: 180 m2
Occupancy: 150 standing guests
Please, check capacity limitations due to COVID-19 safety measures.