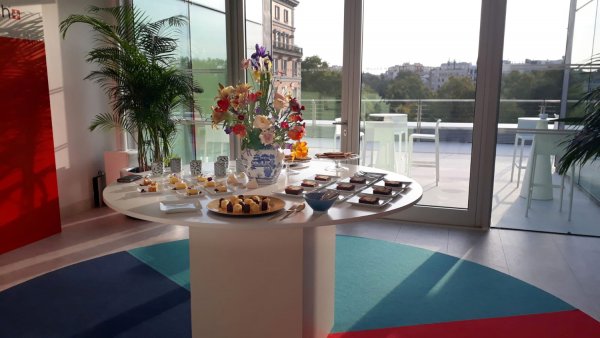 Located on the top floor of the new building, the views from its terrace look over the Paseo del Prado in the historic heart of Madrid. Its location makes it highly suitable for private receptions both during the day when the Museum is open, and at night after it has closed.
Area: 150 m2  indoors/ 250 m2  terrace
Occupancy: 100 guests
Please, check capacity limitations due to COVID-19 safety measures.